How to manage your Smart Pizza machine remotely?
The Smart Pizza Management System is designed to be as user-friendly as possible. All settings on the Smart Pizza can be managed from a smartphone, a tablet or a computer, as long as the machine is connected to the internet.The remote management system of the pizza vending machine makes it easy to solely focus on selling products!
Pizza baking features
Through the Smart Pizza Management System, pricing and discounts of each product can be edited. It is even possible to adjust prices whether the pizza is delivered hot or cold.
Via the APP, you can also check and set the refrigeration temperature. You also have access to the logbook that logs all temperatures for the last 365 days.
In addition, the oven temperature, the baking time as well as the option to turn the broiler on or off and for how long can be set for each different type of pizza. This degree of customization allows the operator to create the ideal baking environment of their products and dispense restaurant-like quality pizza guaranteeing customers will come back for more.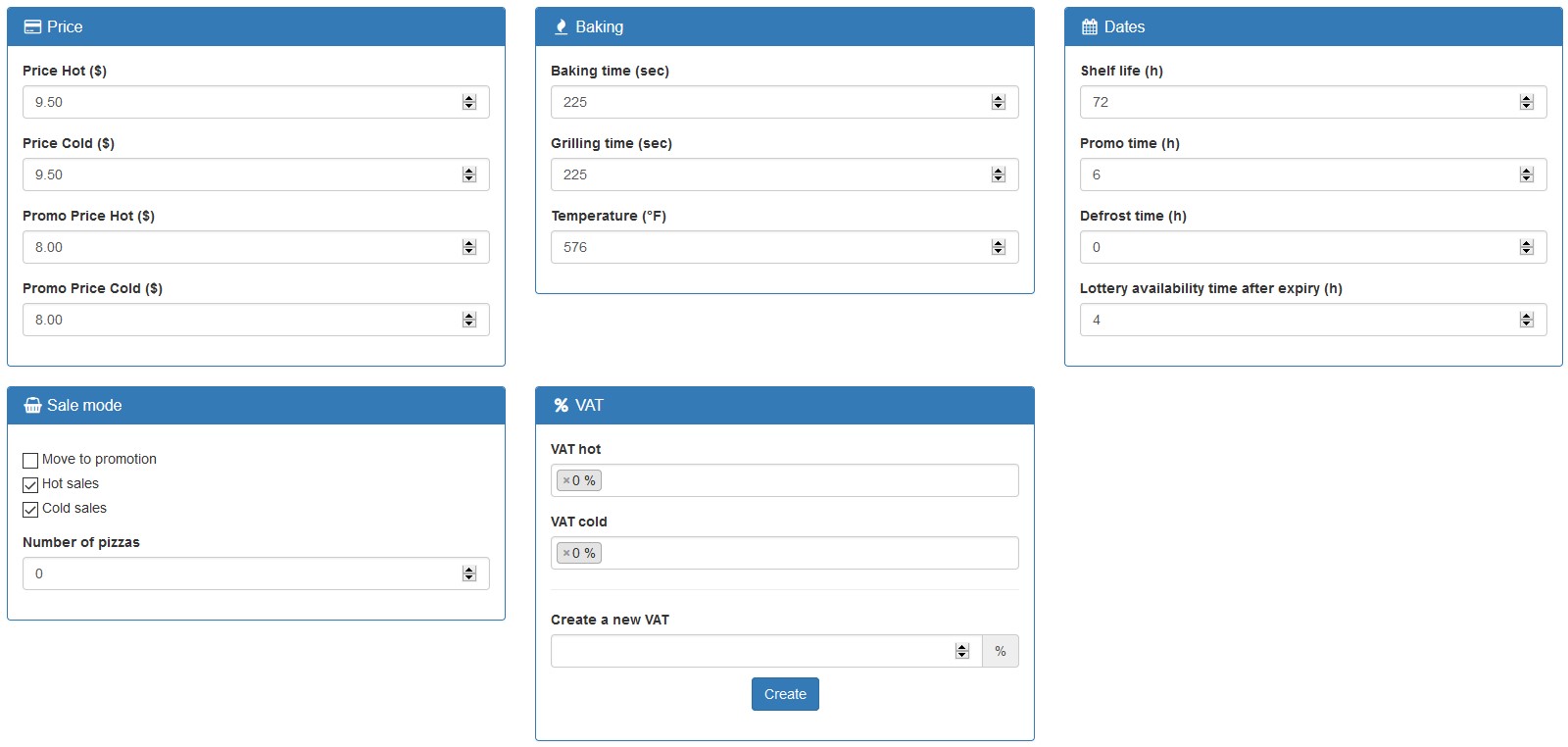 To provide your customers with enough information and make them buy your pizzas, the management software allows you to upload your pizza photos and to detail all the ingredients and allergens.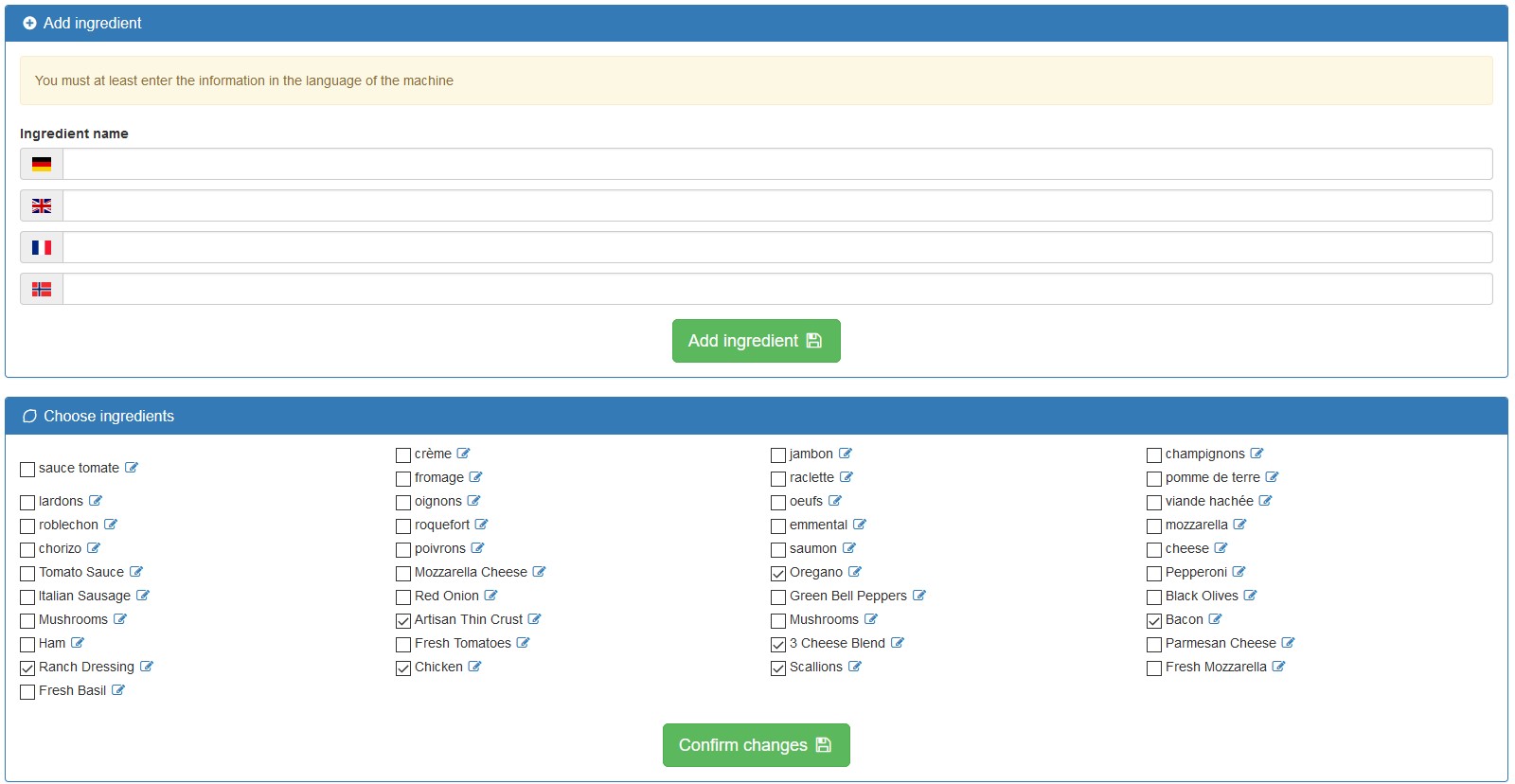 Sales statistics
In order to get a real overview of your sales, the Smart Pizza management system keeps automatically track of all sales statistics. Thus, you know which type of pizzas are most popular or which day and time sales are more important.
The software is very detailed and you can see the data in real-time or in a period you define: the number of sales, the turnover and sorted by pizza type, by time slot, by sales mode…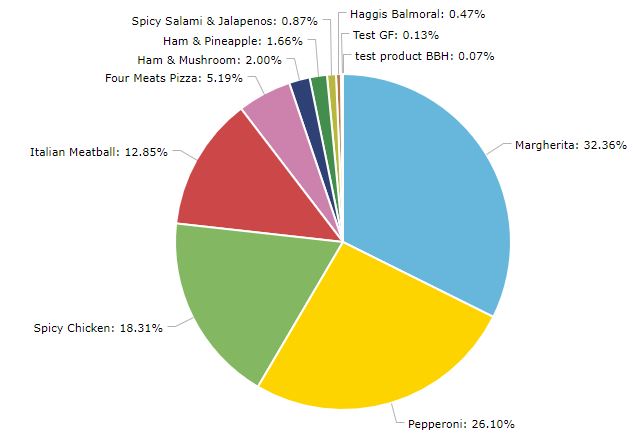 Alerts
Many and different types of alerts/notifications can be configured on the Smart Pizza management system. According to your preferences and needs. If there's a temperature issue, the receipt paper is empty or there is a mechanical problem, you'll receive a direct message to alert you.
You can also be notified if your inventory is running low. According to your production capacity, you have the possibility to define from which amount of product (1, 5 or 10…) you receive an alert so you are never out of stock.