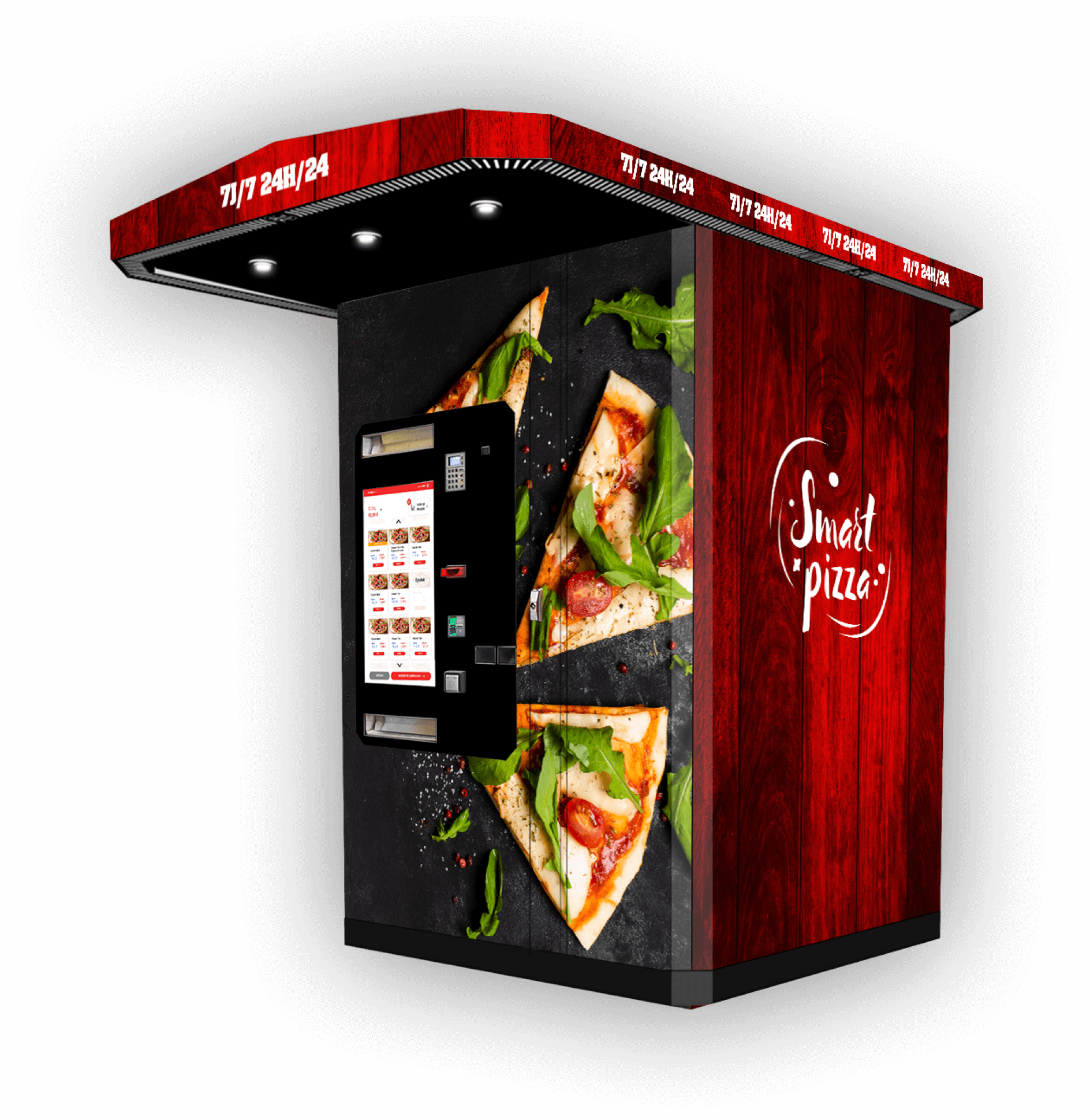 Your autonomous sales companion
Indoor or outdoor
Indoor or outdoor Choice of installation site
96 pizzas stored
96 pizzas stored of 200 different types
Hot or cold
Distributed pizzas hot or cold
Disponibilité
Available 24/7
Tous types de paiement
All types of payment CB, cash, non-contact
Ovens
1 or 2 hearth furnaces Preserve the quality of your know-how
100% connected
100% connected Facilitated sales and supply management
Full parameterization
Photos, descriptions of the different products sold
Pizza vending machines : a real success!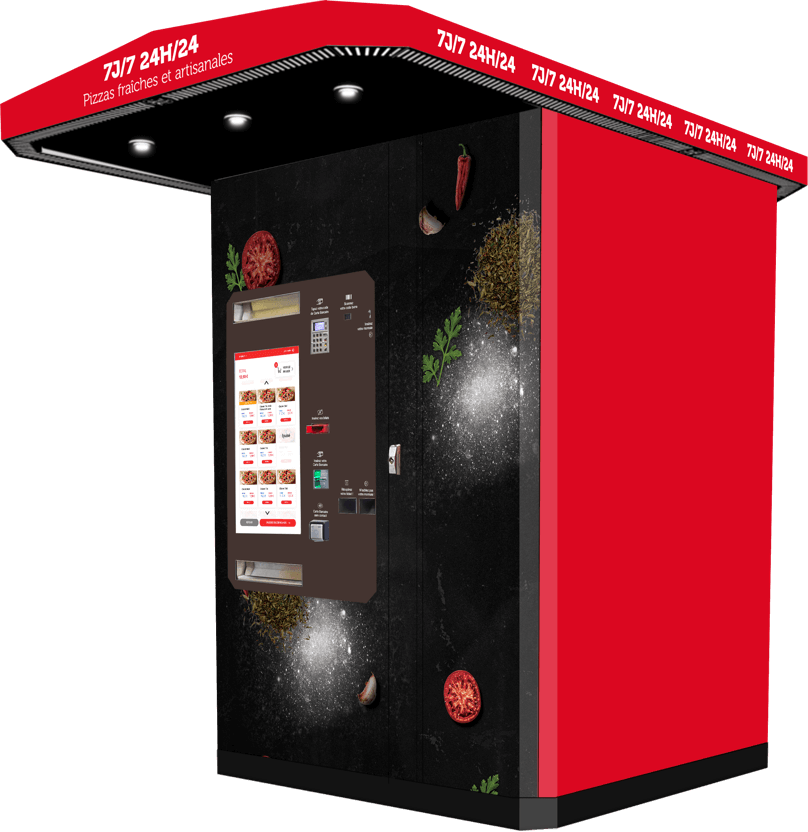 Consumption patterns are constantly changing, investing in a Smart Pizza dispenser will allow you to maintain the quality of your products but also:
to offer a new service to your customers
to generate additional turnover
expand your customer base
to sell outside your opening hours
to serve outlying communities
take a free study
Sell more for less
Long and expensive works, compliance work, restaurant to decorate and maintain... You wish to develop your sales without necessarily investing fortunes? Selling on your closing days and even when you're sleeping?
With Smart Pizza, from 7 pizzas sold / day, you already make a margin!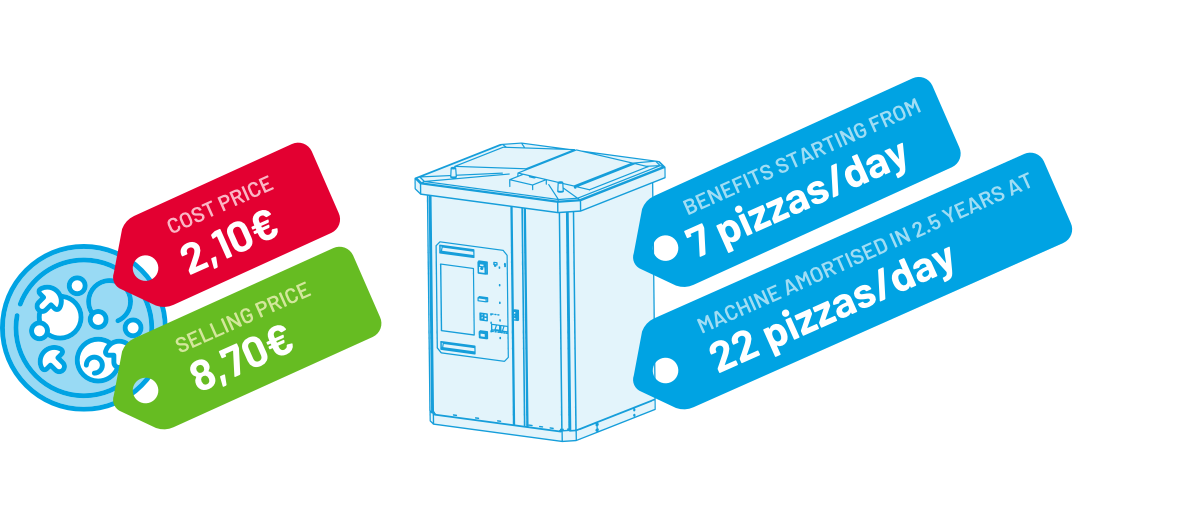 Integrated Hearth Oven & Grill
For an artisanal cooking quality that preserves your know-how, the hearth oven and grill are included by default in your distributor. With Smart Pizza, you control:
baking and grilling for every kind of pizza
the taste and crispness thanks to the cooking outside the box
whether or not the oven is kept at the desired temperature
learn more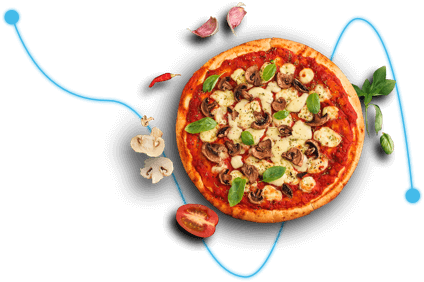 Innovative company specialising in the manufacture of pizza and bread machines. Proven and very reliable machines. After-sales service at the top.
Equipment at the top! Ideal for an activity and ancillary income
Many pizzaiolos and investors already trust us.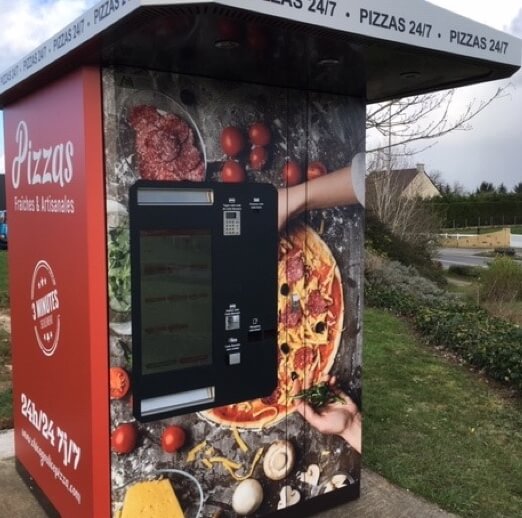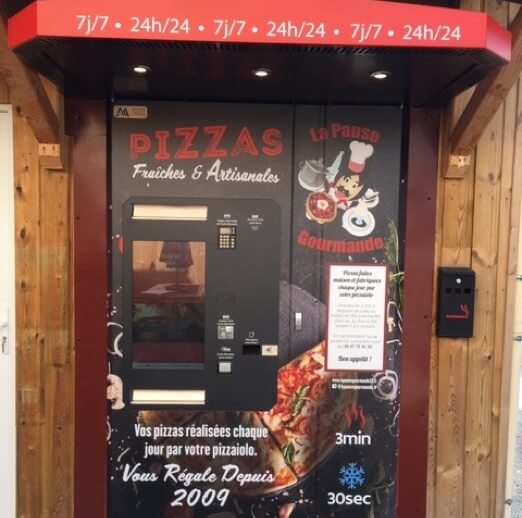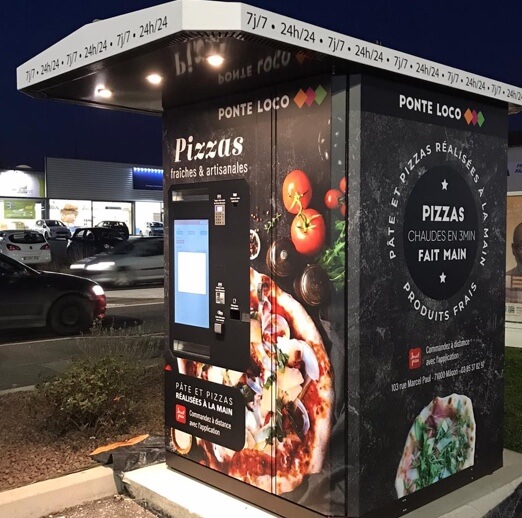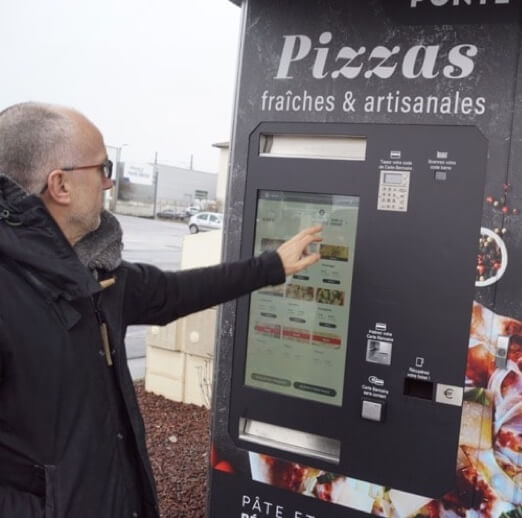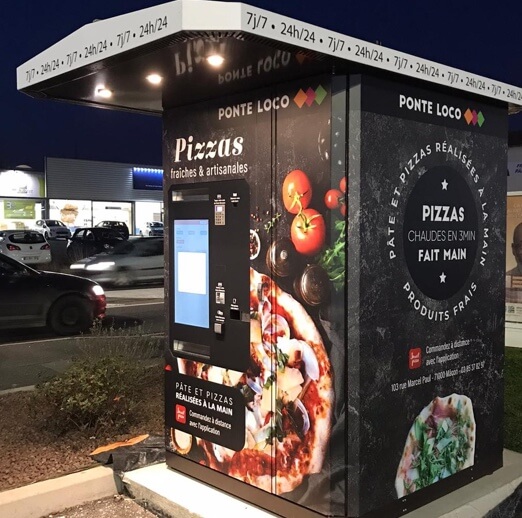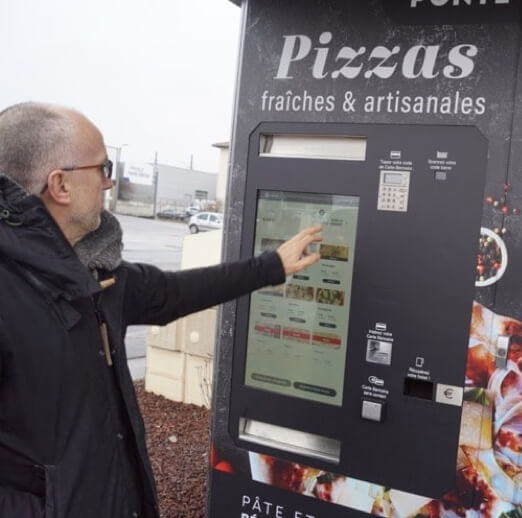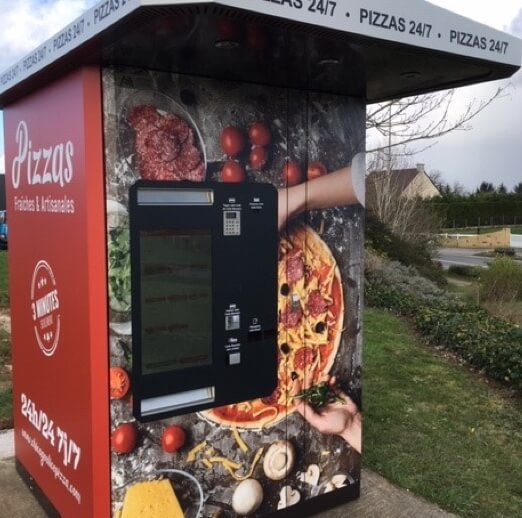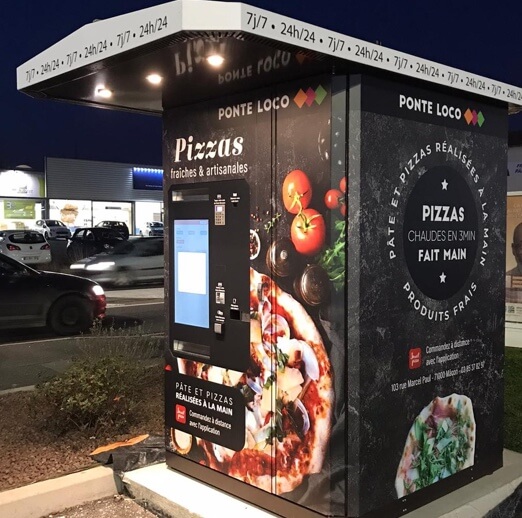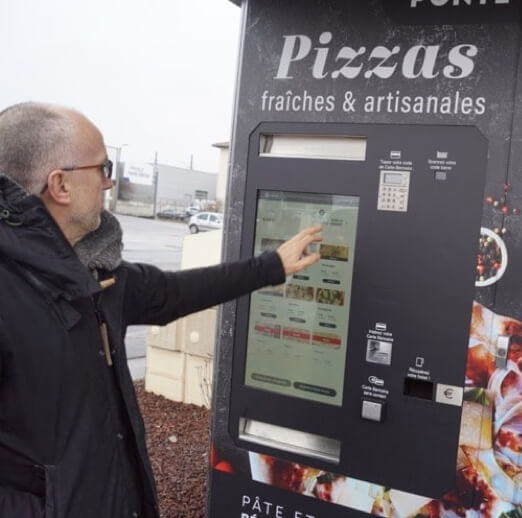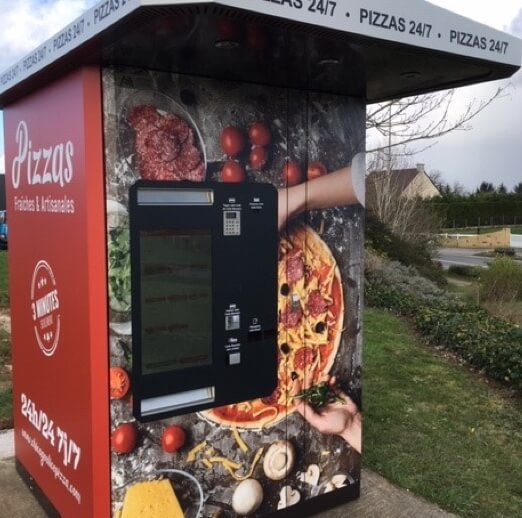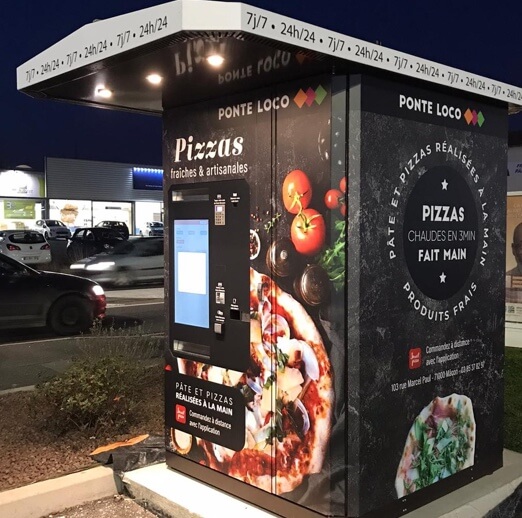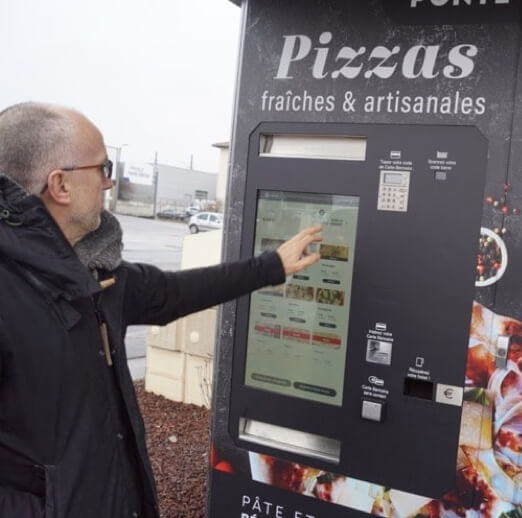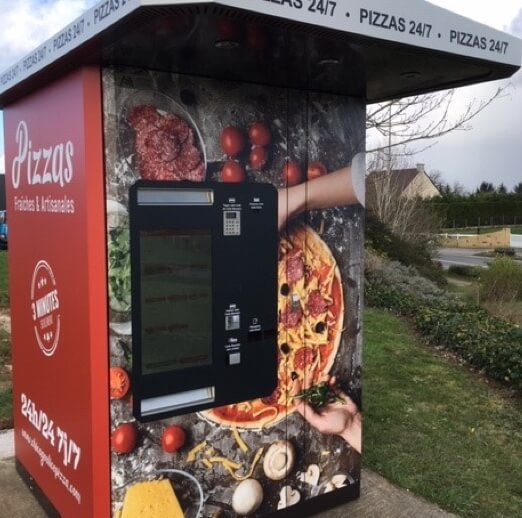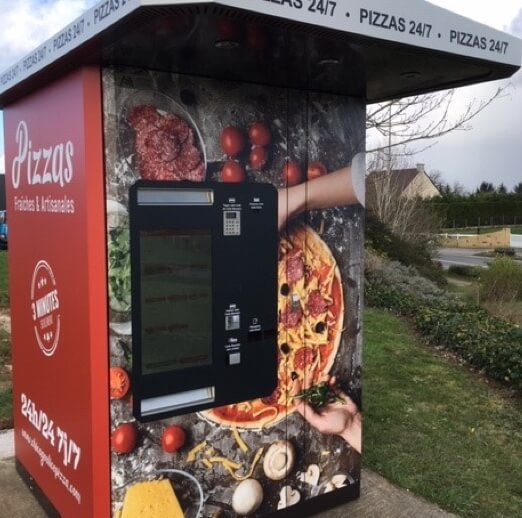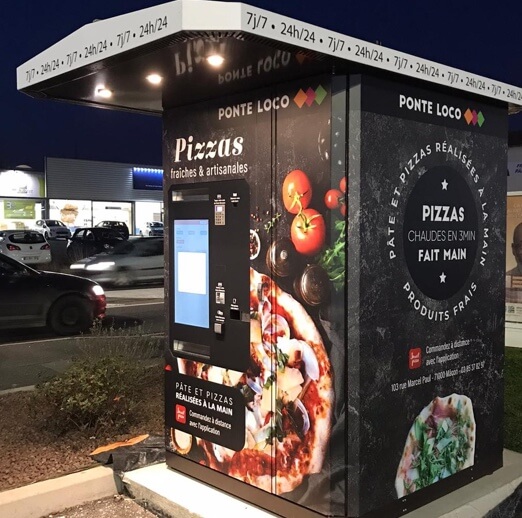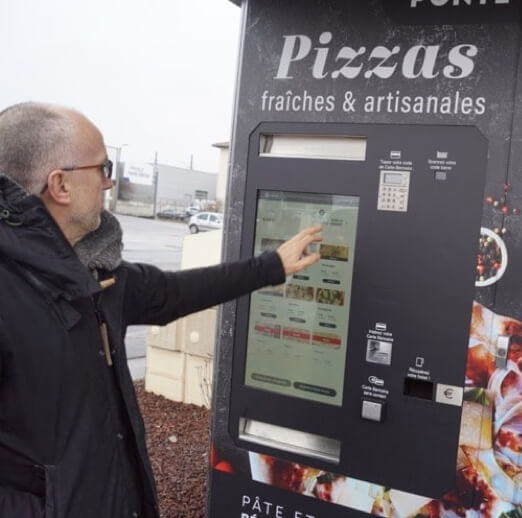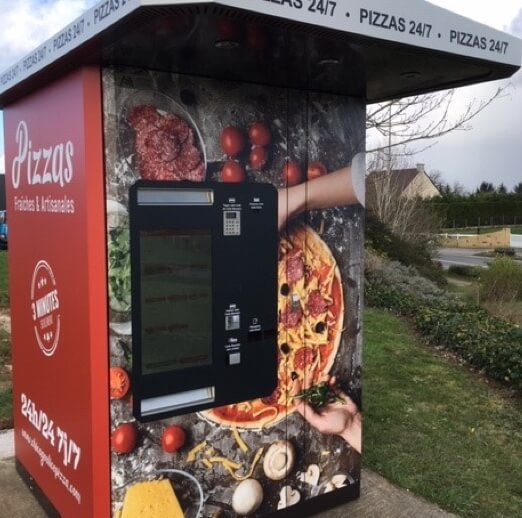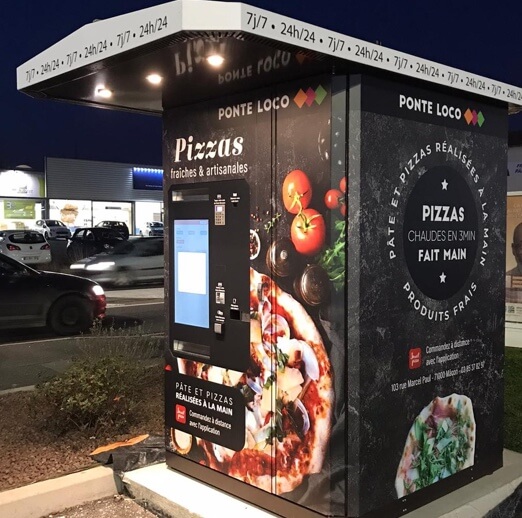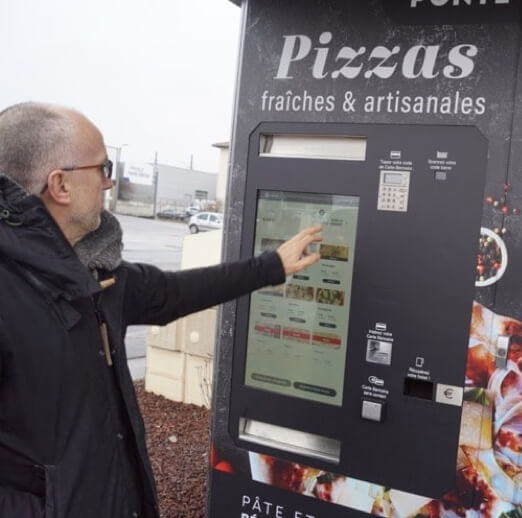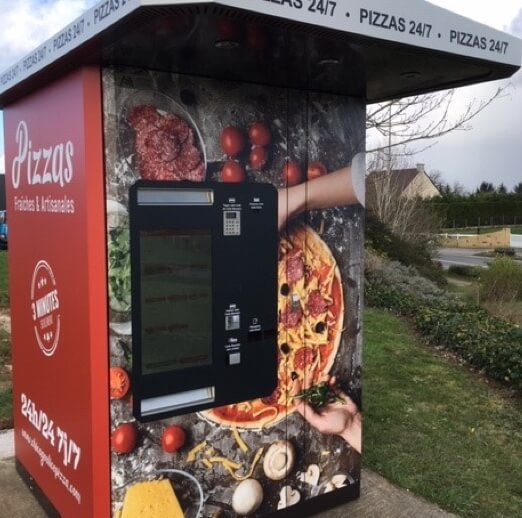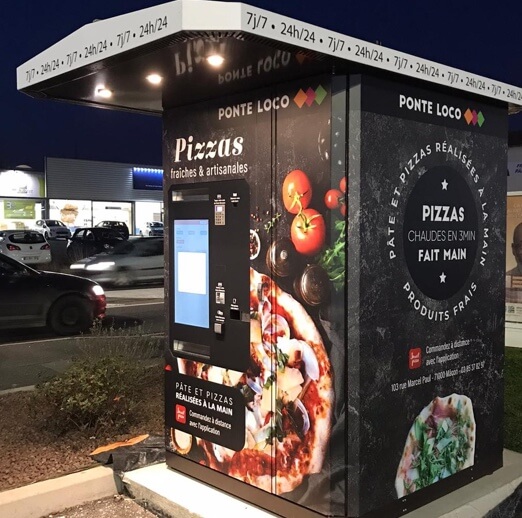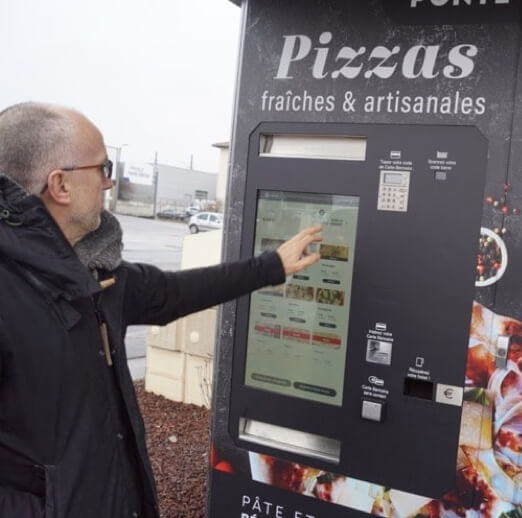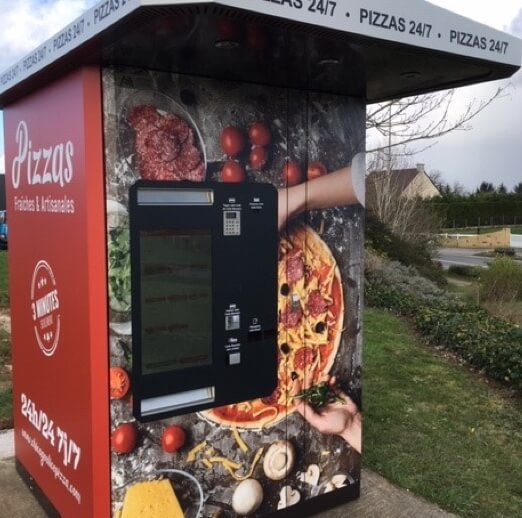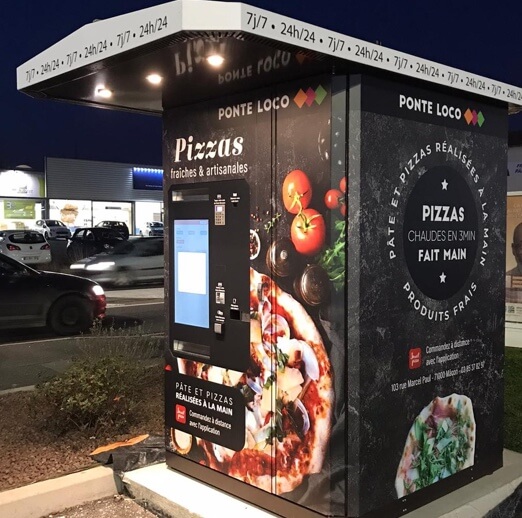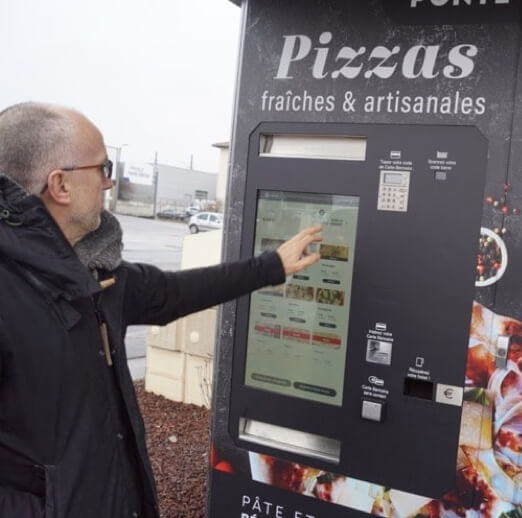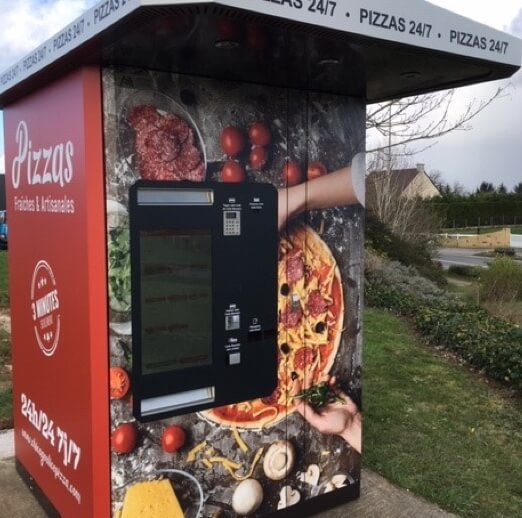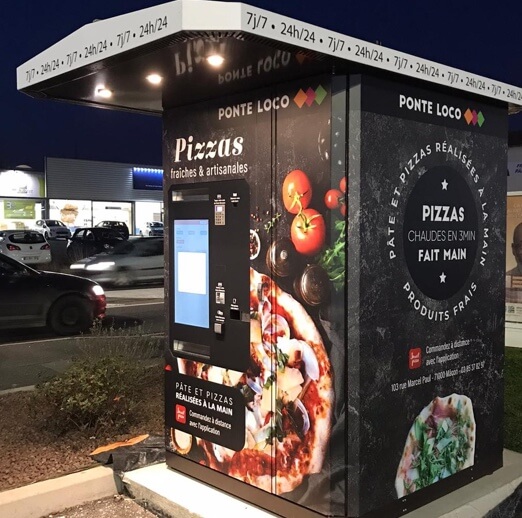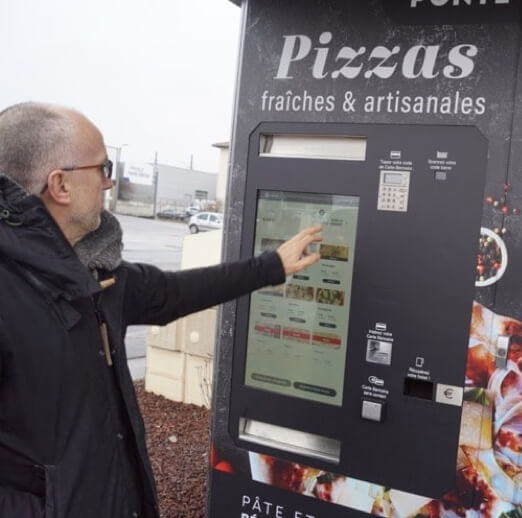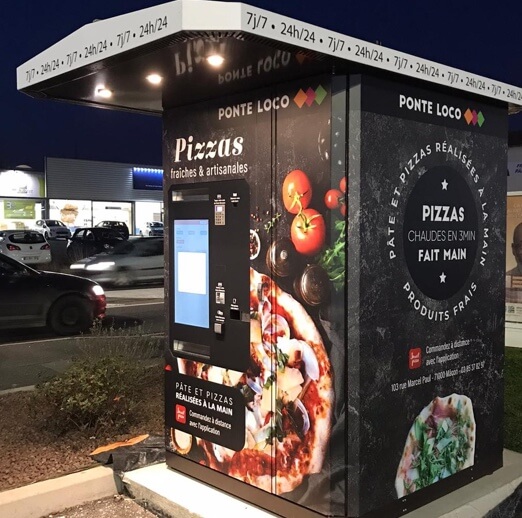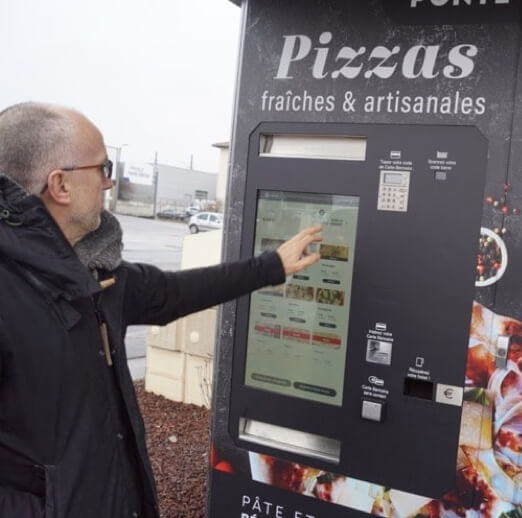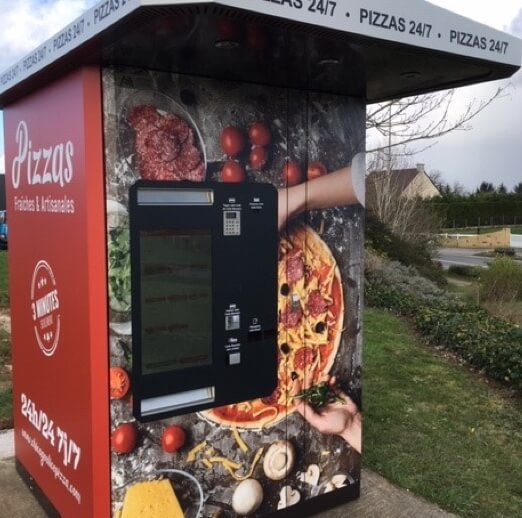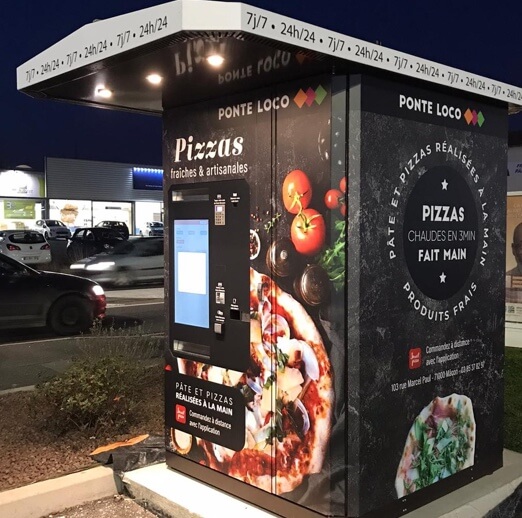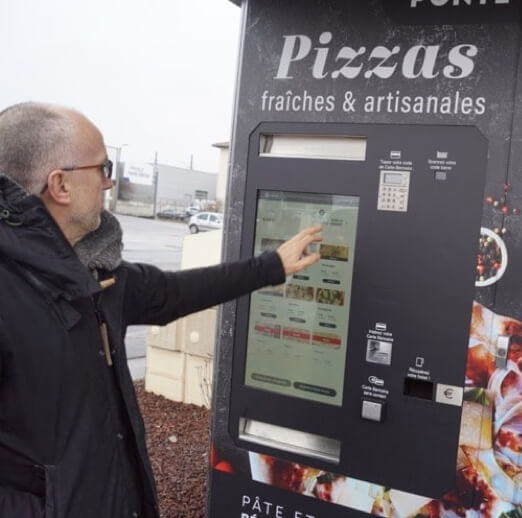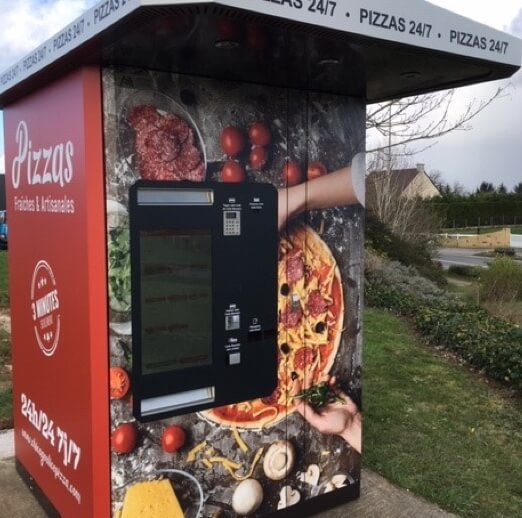 About the company
Located in Lorraine, the company API Tech is a specialist in industrial machines and automatons since 2004. Certified ISO 9001, API Tech designs, manufactures and markets high quality food dispensers.